ISR Intelligence Solutions provides the following training. Please contact ahead of time using contact form on our home page to ensure availability of seats before purchase. Also, government agencies should not use the add to cart button as this will apply sales tax to the purchase. Any government agency will be sent an invoice which will avoid the sales tax issue when checking out. Other private companies and individuals are subject to sales tax and should use the add to cart button after confirming availability of seats.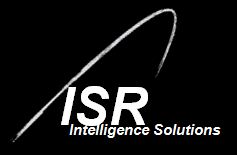 WMD 101 Awareness Seminar and Training
This four day course is a combination of a one day seminar called Tactical Trauma Self Care Training, offered by Military Healing Center out of Canada (see below for more information about the TTSCT Course), and three days of Weapons of Mass Destruction identification training offered by ISR. This training provides the tools necessary to deal with occupational stress and make you a better operator. The three day WMD Seminar will cover the basics of Chemical, Biological, Radiological, and Nuclear devices delivered in both a lecture style format with table top exercises and a possible field trip for personnel to physically identify elements used in CBRNE dissemination productions and clandestine WMD Labs. This is a basic course only and open to current law enforcement, SRT Teams, HAZMAT Teams, and other security professionals. This class is taught at the open source level. The combination of both courses provides a solid foundation to recognize the attempted manufacture of various WMD agents and develop the coping skills to remain calm during this type of stressful event and increase your operational performance. This unique blended training is not available elsewhere. Please note that by signing up for this course, you are signing up for the combined TTSCT and the WMD 101 Awareness Seminar. 50 SEATS Available. Course will be taught at the Burlington County Emergency Services Training Center or taught at your location by special request.
Dates of Training:

October 19-22, 2015 (special rate almost 50% off - $800 per person, get it before the seats are gone. Contact ISR using customer care contact request form if you are a government agency so that we can bill you, to eliminate sales tax, which you are exempt from- If you use add to cart it will automatically apply NJ Sales tax)


Instructor
Robert D. Jenkins, CEO of ISR Intelligence Solutions, LLC, 27 Years Military, 15 year Military Intelligence Officer,
Nuclear and Counter-Proliferation Officer, 6 years Specialized WMD Experience, 10 years State Corrections Officer
2 Years Special Police Officer, Nuclear Security SRT Team Leader.
Tactical Trauma Self Care Training (TTSCT) Tactical Trauma Self Care Training (TTSCT)

TTSCT, Tactical Trauma Self Care Training. PTSD and suicide are critical indicators that personnel are suffering. These are symptoms not problems. TTSCT provides solutions. TTSCT is about operational readiness not just mental health. In this course learn how to improve physical health and end anxiety loops caused by illness that presents as PTSD, learn mindfulness protocols to achieve Battlemind and overcome the key symptom of PTSD - intrusions, learn the keys to successful trauma recovery and in teams discuss operational level improvements. This is not your average suicide prevention course. Improve your operational effectiveness. This is the most comprehensive personnel anti-anxiety training program available.

Instructor: Angela Benedict, CEO of MHC. Combat Stress and Recovery Specialist Trainer and Consultant 10 years, Trauma Survivor, educator 18 years. Published author, advocate, military psychology researcher.

As well as being part of the WMD training platform, TTSCT courses are facilitated through ISR for US agencies wishing to participate in this unique course.

Price is $289.99 per person for one day course. Also available as three day training. See MHC webite for more information. militaryhealingcenter.net

Training Location: Burlington County NJ Emergency Services Training Center
Training dates:
October 23, 2015
WMD 201 Intermediate WMD Awareness Seminar and Training (Coming Soon)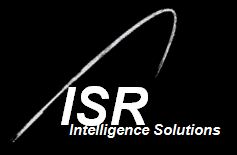 WMD 201 focuses on the identification and recognition of intermediate scale production processes in the clandestine production of WMD Agents. The classroom portion is followed by up to four separate tactical scenario's and or field trips. Price is per person. Max class size is 50 personnel.


Training Location: Classroom Burlington County NJ Emergency Services Training Center
Drill location for practical exercises may and will vary based upon the experience and capabilities of each class.




WMD 301 Advanced WMD Seminar and Training (restricted access) By request only. Use contact form for initial contact.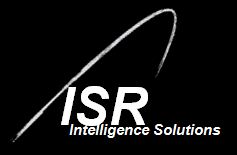 Advanced level WMD Awareness Training Course. Must have completed WMD 101 course as a prerequisite to this training. The classroom portion of the training is followed by up to three tactical scenarios plus field trips to various locations. Price is per person. (restricted access)
SOF Specialized WMD / Sensitive Site Exploitation Seminar and Training (restricted access) by request only. Use contact form for initial contact.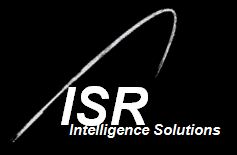 Advanced WMD /Sensitive Site Exploitation and training for SOF personnel. Advanced scenarios, customized to fit your needs. Everything from Maritime tracking and take downs to remote HALO/HAHO insertions, helicopter insertions on simulated WMD Facilities. Price is per person. Complicated exercises can be coordinated and improvised facilities provides or constructed. Complicated scenarios must be negotiated due to the cost of providing accurate facilities for use in take down followed by sensitive site exploitation.