ISR Intelligence Solutions, LLC B2B intelligence services helps to "enable Informed decisions" by providing information and intelligence through a variety of innovative means. Please fill out our "Contact Us" form with details of the product or service you are interested in and contact information of who we can speak to in order to help define the expected deliverables and scope of work for any of our services before a purchase. We offer up to a free 2 hour consultation to discuss each product and if it is appropriate for your company. We are different, you tell us what you want to know, and we fulfill that need. Every client will be assigned a personal representative to ensure that your needs are being met and that you are 100% satisfied with the service. This representative will ensure that our analysts are focused on what you want to know. Please contact us using our information request form on our main splash page. If international, please indicate country and time zone you are in, and what would be the best date, time and method to contact you to discuss our services. Our only requirement is that our clients speak and read English. Customized quotes on Geographic Information Systems Support, data interpretation, Aerial or Orbital commercial imagery exploitation.
We can also conduct completely customized research and information papers based upon your needs. We can also help to establish and train an intelligence section if you would prefer to conduct such services in house.

Check out is with PayPal so your information is completely secure. We never see your payment details. A great a secure way to make a payment. We also offer customized intelligence support that exceed the requirements of the basic packages you see below. We can provide everything from customized reports to "renting" a dedicated analyst for a specified period of time, to even more specialized capabilities and services. All of our employees are background checked and we sign non-disclosure agreements with your company. We don't ask for recognition or recommendations. We will never use your company as a reference. We are your best silent, behind the scenes partner. No one will ever know you have retained us.

Rates listed below are based on US currency. We are willing to to take monthly payments to make it easier, and we are also willing to negotiate with international currency exchanges to some extent. Our intent is to help businesses everywhere and realize that the prices below are based on the US Dollar may be astronomical in other parts of the world. Please fill out our contact request form on our splash page for customized pricing if international exchange rates are unfavorable for your particular area of the world. Our only requirement to negotiate lower prices is that there be a significant difference in currency exchange demonstrating a clear hardship on the client, and our clients must speak English as we are not multi-lingual and our products and services will be in English. Some of our services require upfront complete payment due to the amount of hours involved in pulling a product together.

Thank you for your interest and we look forward to serving you in your information and intelligence needs.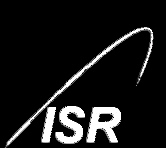 ISR Strategic Intelligence Basic
Annual subscription. Billed at $90/month or get a $120 a year discount by paying for the year upfront at $960 plus sales tax of .07%. Get the unbiased information and intelligence you need to stay ahead in this ever increasingly interconnected and volatile world. Delivered via email.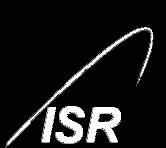 Indications and Warnings (IW) is ISR's Customized Open Source Information and Intelligence Reporting
Annual subscription. Billed at $180/month or get a $240 discount by paying for the year upfront at $1920 plus sales tax of .07%. Completely customized to fit your needs. If you don't have an intelligence section, this is a great option to free your time and put your mind at ease. Each report is customized for you or your company and is a unique one of a kind product. Delivered via email.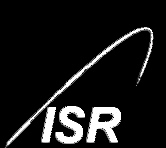 ISR Competitive Intelligence Tracking (Basic Package)
Annual subscription. Billed at $140/month or get a $120 discount by paying for the year up front at $1560 plus sales tax of .07%. Track your competition and receive up to date information on what they are up to. Reports delivered via email in near real time.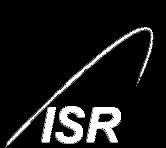 ISR Private Investigative Services in NJ only. NJ State Private Detective Agency License #9203
This is an option to reload your retainer for previously agreed to investigative services. This is provided for your ease of use only. Do not use this as an initial retainer purchase or deposit. We will need to meet with you in order to establish the appropriate retainer. You will also need to sign our retainer agreement as to billable charges for investigative services. (Covered in our free 2 hour consultation) This is only offered as an option for your ease of use to continue investigative services without interruption. Plus .07% sales tax.